To be honest, nobody wants to spend time in an empty, boring backyard, and it's understandable. The backyard is a haven where most of the family can unwind and have fun without worrying about ruining the rug or breaking the dining table. And with the rise of remote jobs, vacations, and lockdowns, we're all staying home a lot more these days.
Ranging from poker tables, swimming pools, treehouses, plants, fire pits, and everything in between, there are a lot of ways in which you can transform your backyard into a place of fun, beauty, and relaxation as it should be. It doesn't have to be a dark space anymore. Here are six ways to spruce up your backyard.
Add a Swimming Pool
If you often have family over, or you host lots of parties, this is an obvious choice. If you're also looking for minimalist ways to make your yard look less eventful, a pool takes up lots of space and leaves you with little to worry about.
It doesn't even have to be one of those deep pools; you can simply blow up a large trampoline pool or get a large plastic that you can use as a pool. An alternative is to cut your old water tank in half and use the bottom part as a DIY pool. The problem with pools that aren't dugout is the unavoidable wear and tear, which may be avoided by digging out your pool.
This may cost you a lot initially, but once it's installed, it's worth the fuss. Imagine all the fun you could have lounging by the pool or in it through the hot summers. With proper maintenance, you'll be in love with your backyard for a long time to come.
You may need to acquire the services of a pool boy to clean out the pool once or twice a week, depending on how much you use it. If you have enough time, you can also clean it up and avoid algae blooms in your pool.
Outdoor Kitchen
There are numerous applications for an outdoor kitchen. A grill, a desk or table set up, gas, cutlery, and utensils are all you need for basic outdoor kitchens. You don't need to break the bank, and you can always move the stuff back in if you grow tired of the concept.
Of course, you can also make it permanent and build a mini shed with better kitchen furniture and enjoy quality time with your family members, friends, and neighbors. Your outdoor kitchen gives your backyard that homely vibe that makes your guests never want to leave.
The feel of fresh air and the sun on your back as you cook is second to none. And with an outdoor kitchen, your parties, barbecues, and family eat-outs can run with more ease.
Home Garden
Building a home garden is one very dynamic way of moving your backyard from that glum space into a center of attraction and color. With the bright, beautiful blooms and scents filling your backyard, you'll feel like you're Alice in Wonderland.
The great thing about home gardens is that you don't have to do yours conventionally. You could use flower pots on the deck, boots filled with flowers on the patio, and jugs or birdhouses with flower-covered roofs to make it unique and interesting.
You can also use flower pots that have been painted, either by you or a professional painter. You could create window boxes by the side of the nearest windows and fill them with flowers as well.
If you can't find a good use for your old cans or tins, baskets, leaking buckets, or pans, you can also use them as vessels for flowers and place them around your backyard. It may look weird at first, but when they bloom and begin to attract butterflies and birds, you'll be in awe. You'll have guests begging to see your backyard in no time.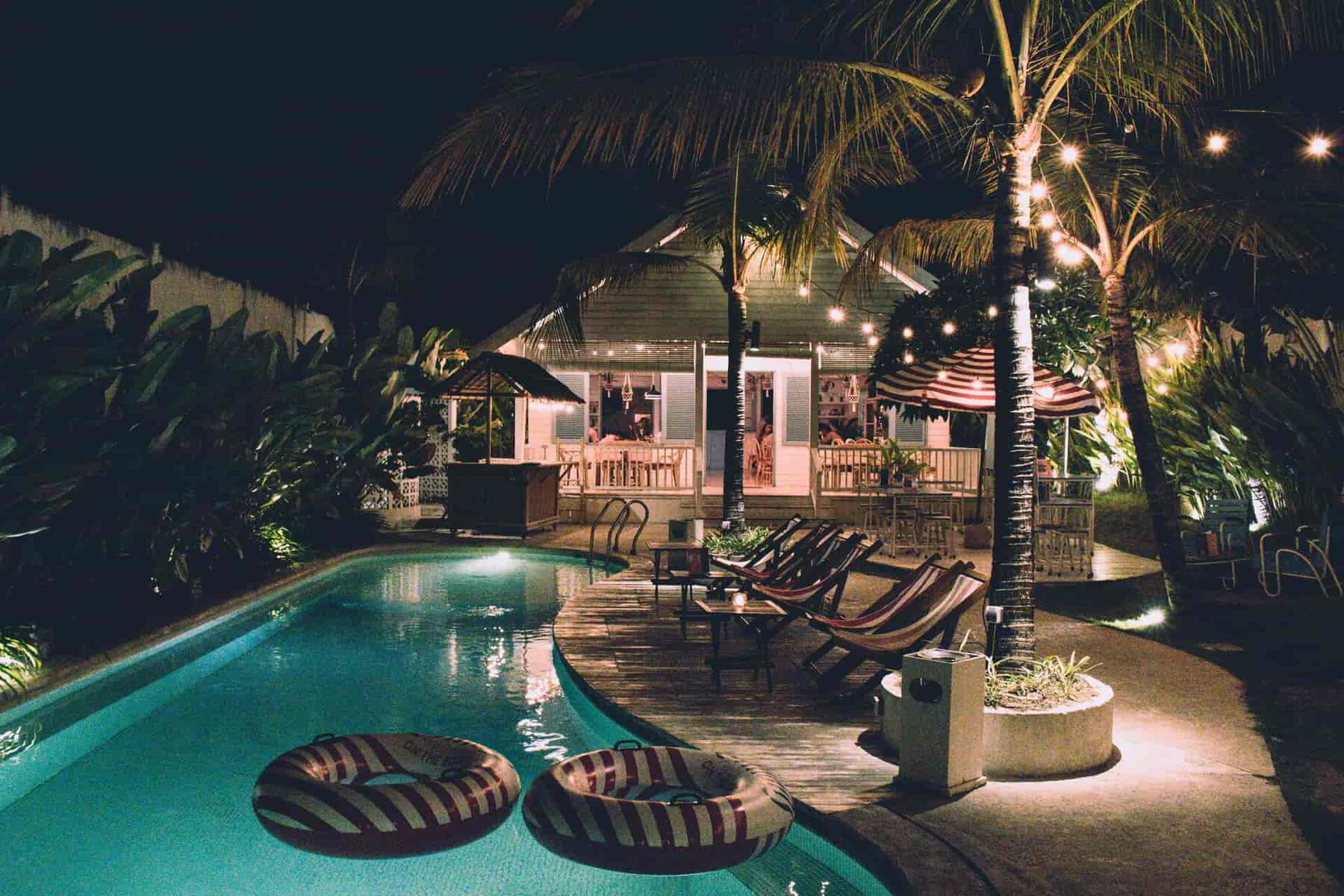 Campout Area
This may interest you if you just recently started your family and need a place to hide and tell scary stories to the children while your spouse recovers from a bad day. If you're without family and in need of a vacation but can't go out into the woods, then this is perfect for you.
A campout area is complete with a tent, lights, an air mattress or sleeping bag, and other camping equipment as you see fit. It is a great way to use up space in your backyard and have fun at the same time.
On the bright side, you'll finally be the King or Queen of sleepovers, and you'll get to have lots of fun with your friends if you're not married. If you have a partner, this could be a good spot for dates, game nights, and surprises.
You can paint the tent with sprays in any color of your choice and give it a warm glow with lights hanging on each corner. You can also use an old carpet or rug in the interior and set up your books and personal effects safely.
You can also build a fire pit for chickens, barbecues, and everything else. Backyard camps are simply the cheapest, safest, and most exciting camps ever.
An Outdoor Bed Swing
What's a backyard without a bed swing? Nothing interesting. A bed swing is all you need to draw attention to and liven up your backyard sometimes. With strong ropes or thick metal chains and a nail, you can hang a bed swing from tree to tree or use your fence and another anchor. It is easy, convenient, and cheap to set up.
Once an anchor has been found, the bed is ready. It doesn't have to be the biggest bed in the house, just one that is good enough to hold a body and is soft as well. If a bed is unavailable, you can use strong linen as well for support.
Build a Treehouse
The perfect way to make your backyard the pinnacle of fun is to install your treehouse. You may need the help of a carpenter or try building it yourself if you have enough materials.
One thing is for sure: you'll have all the kids in the neighborhood hanging out at your house once you set up the treehouse. You can make it more fun by adding a swing or slide from the treehouse down. You can even add some lights to light up the place. It makes the experience more interesting and truly brings life to your backyard.
A backyard can become the perfect relaxation spot for you and an attraction in the neighborhood. So take your time, go through this post and choose the idea that suits your taste and backyard the best.