The best investment opportunity is the one that meets your needs. If you're looking for a place to live, then it's important to consider all of your needs before making any decisions about what type of home or property you want.
For example, if you are single and have no children, then buying a condo might be perfect for you because it would give you the space and amenities that an apartment may not offer.
Continue reading this article to help you find your dream home and the ideal investment opportunity.
1) What Is Your Ideal Budget?
Make a list of each and every single thing you'll need in your dream home. Be realistic and honest with yourself about exactly what you will require.
For example, if you're looking for a house then consider the costs of having utilities such as heating, water, and gas turned on (if applicable), property taxes, lawn care, etc. If you're looking for a condo then consider the condo fee, utilities, etc.
If you're uncertain about whether you need a house or a condo, you can look at different opportunities on this website so you can compare offers and prices. Once you have compiled your list then prioritize it in order of importance.
Once you've done this, make sure the property you are considering fits within your budget based on your priorities. If it doesn't, move on to another option until you find one that meets all of your needs within budget.
2) What Are Your Ideal Amenities?
If you have children, what amenities do they need? Will there be a school nearby? If you're a pet owner, will there be a dog park or vets nearby?
Do you love going outdoors, then make sure the property has plenty of space to do that. It's important to consider all of your needs and wants for your ideal home, even if they may seem trivial at first. Having everything in one place is very convenient and will save you a lot of time.
3) Is The Neighborhood Safe?
Neighborhoods that are considered to be unsafe are usually places where crime is very common. There are many things you can do to help determine if your home is located in a safe neighborhood.
For example, you could scope out the area during the day and night times to see how it changes. If there seems to be an unusual amount of police activity then that might not be the best place for you to live.
You can also try looking up criminal activity reports online for your city or neighborhood, if you feel like it's too much of a risk then move on to another option.
Bad neighborhoods will only cause you a great amount of stress, so try to look for properties in neighborhoods that are considered safe, where the crime rate is low.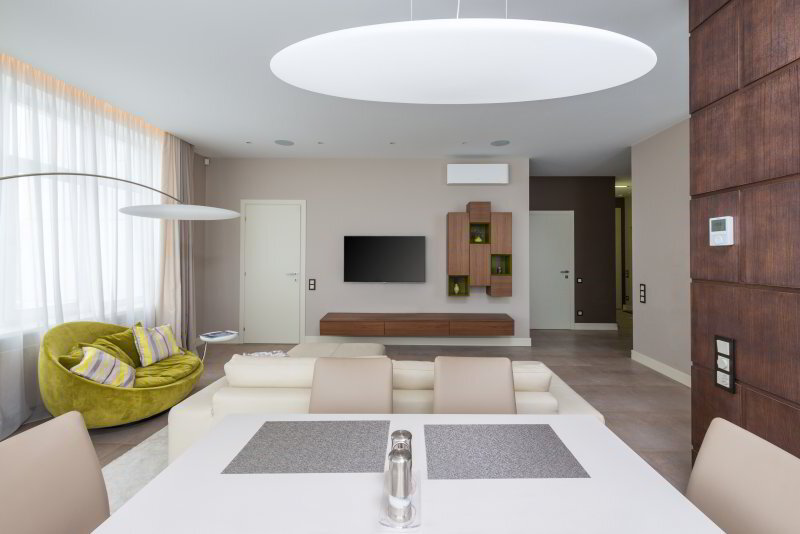 4) How Large Is The Property?
This question may seem like a no-brainer but it's very important to consider the size of your home because it will affect so many other aspects of your life. You should take into consideration how much space you or your family may need in the future, taking into account any children who may live with you in the future.
If you're a pet owner then make sure to take that into account too. It may seem overwhelming at first, but try to narrow your search down and focus on a few suitable homes in the beginning so it's easier for you to process each one.
5) How Much Money Needs To Be Invested In Renovations?
If you're not buying a brand new house then you'll need to consider the cost of renovations. If you're not good with tools then it may be wise to look for properties that don't need much work.
It's best to ask the homeowner what they did if anything, so you can get an idea of how long the project will take and how much money it might cost you. If you have a very tight budget or are on a strict timeline, you might have to consider hiring a contractor or handyman for this task so you can get the most out of your renovations.
Finding your dream home is a big decision, but one that's worth the time and effort. This article gave you some pointers on how to find the perfect property.
If you buy a home that does not meet your needs, then you might regret it later so be sure to prioritize and choose wisely!