The living room is the focal point in any house where everyone gathers to watch TV, have dinner, or just sit and relax. That's why it should be a priority to make the living room a comfortable, elegant place that can help you relax while maintaining the ability to entertain guests when needed.
It should reflect your personality so that people recognize your taste just by walking inside. You don't have to spend a fortune for the perfect living room, these simple additions can help you completely transform it.
1. Artwork
A lot of people underestimate the power of adding artwork to any space in their home. It could completely transform the look and feel of a room, making it more vibrant or calm, depending on the artwork you choose.
You can even gather several pieces of artwork and create a gallery wall to give more character to your living room. You can also accentuate it by adding lighting over it, or with your personal choice of frames. This is a great way to make your home reflect your personality and taste.
2. House Plants
Another great addition to your living room that will go a long way in making it feel like a whole new space is adding fresh greenery. Not only will you be adding a breath of fresh air to the room, but you'll also make it look and feel more lively.
The stroke of green in your living room will do wonders in emphasizing its color scheme, not to mention the positive effect it'll have on your mood. You can sway the feel of the room depending on the type of plants you choose to add. Adding a palm, for example, will give you a bohemian style while flowers will add a fresh pop of varying colors.
3. Bookcases
A well-designed bookcase in any room steals the spotlight and is the first thing to catch the attention of anyone entering. That's why adding one to your living room will completely transform it, making it have a more sophisticated feel.
You don't have to go for the huge ceiling-to-floor bookcase, although it's still a great option if your budget can cover it. You can also go for a simple unit consisting of assorted cubby holes and fill it with your favorite books.
You can separate between stacks of books with small pieces of trinkets, picture frames, or plants. Not only will this addition add to the personality of the space, but it makes it easier for you to relax with a book and a cup of tea at the end of a long day.
4. Area Rugs
Rugs are one of the best additions you can make to any room to give it a brand new feel. If your carpet is looking a bit worn out from use, you can change it up with a vibrant area rug. You can also try layering rugs, and you'll find that Persian rugs in particular are a great option to use.
The variety of Persian rugs at Rug Source will give you a look at the different designs, colors, and patterns that are used in Persian rugs and why they're at the top of the list when it comes to quality and appearance. You can use them along with rag rugs and jute rugs to create a unique look.
Persian rugs on their own also have their charm, whether you choose one with an Indian, Iranian, Pakistani, or Turkish origin. Mixing colors, patterns, and textures will definitely give you an intriguing vibe. Just make sure that you put your room size into consideration before buying a certain rug since you have to be mindful of its dimensions and how it would affect the rest of the room.
5. Storage Spaces
For a more practical, yet equally transformative addition, storage areas in your living room may not be the most aesthetic option but they've been proven to come in handy. This especially goes if you have a lot of things cluttering your home and you just can't seem to find a place for them.
At the same time, adding storage space to your living room doesn't mean it can't be creative and aesthetically pleasing as well. You can hang handmade decorative baskets on the wall to fill with some of your things, they're most ideal if you have children. Floating shelves and sideboards are also functional yet stylish options to add for storage.
6. Wallpaper
Recent years have witnessed a strong comeback for wallpaper in modern homes; that's because they're versatile and are easily removed. Adding or changing your wallpaper can drastically transform your living room whether you choose to do it for all four walls or just one feature wall.
However, we personally recommend going for one feature wall to avoid making rooms look too busy and chaotic. It all comes down to your choice of wallpaper color and placement to really make or break the whole look, so remember not to waste it by placing it behind furniture.
7. Floor Pillows
If you feel like your living room isn't giving off the relaxing, laid-back vibe you're looking for, consider adding a couple of floor pillows. There are various styles out there for you to choose from. Go for something that'll best suit the rest of your furniture, whether it's ottoman floor pillows or Karaman ones.
Don't stop there, explore the concept of decorative pillows and add them to your chairs and sofas as well! They're a great way to add pops of color around the room while adding a cozy, comfortable vibe.
8. A Unique Coffee Table
Most living rooms have a coffee table in the center, tying all of the furniture together. This is why choosing a uniquely designed one will affect the overall look of the room. Choosing the perfect coffee table will depend on the color, style, and design of the surrounding furniture. You can also decorate it with a charming centerpiece, whether it's a vase you like, books, or even some simple scented candles.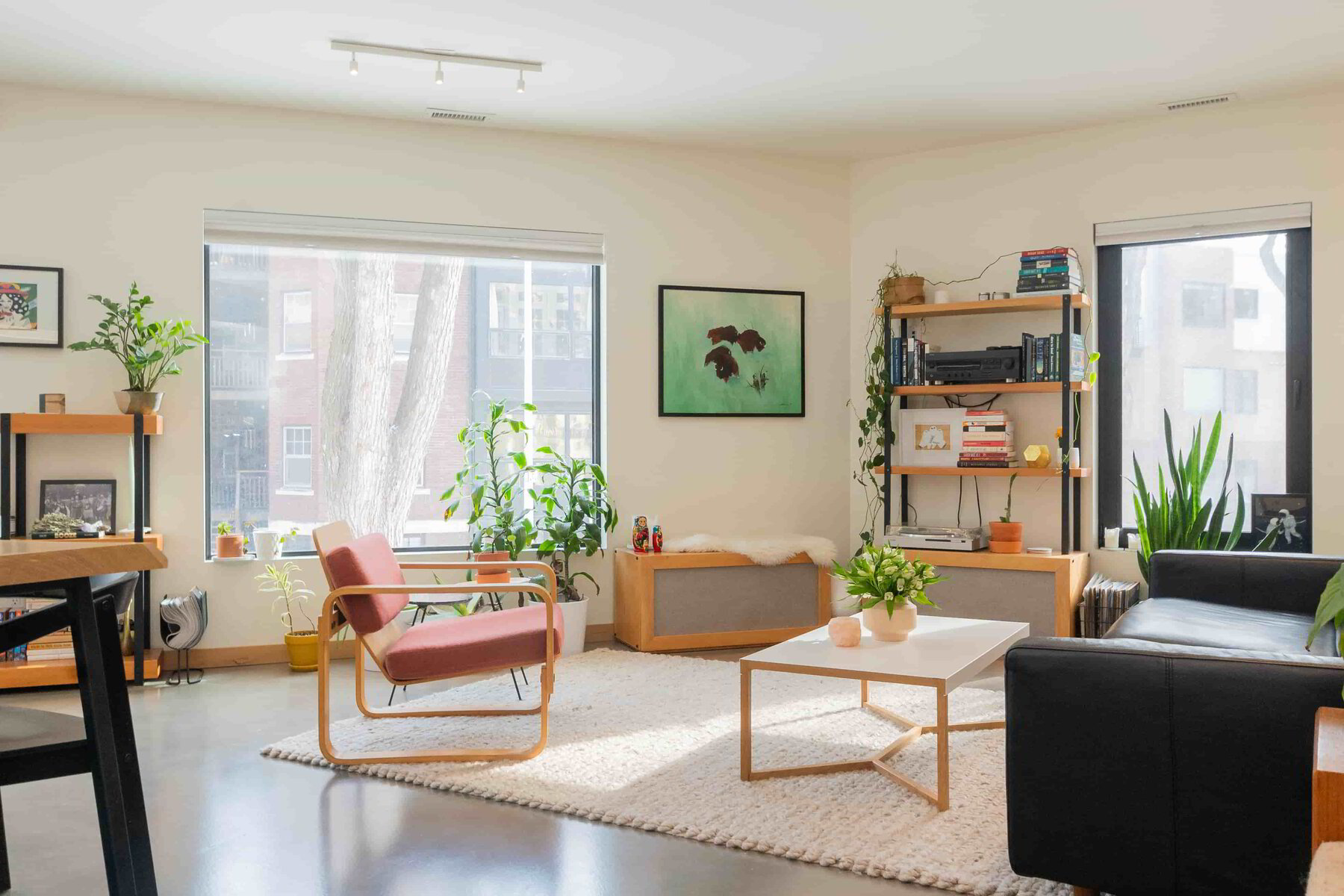 These are just a few simple ideas for some changes in the living room to get you started on transforming your place. At the end of the day, you're going to have to do some digging to find additions that best suit your taste as well as your current room furniture.
You don't want a few simple changes to turn into a whole living room remodeling. Adding small things like a fresh coat of paint or accessories will make it feel like you did a remodel without having to spend a huge amount of money.