Since solar panel installations are up by 43%, it's obvious why you might be curious about adding them to your own home.
Not only would it give you a more eco-friendly house, but it could cut down your electric bill!
We're here to help you realize your energy-efficient house dreams.
Keep reading to unveil how much it costs to install solar panels and how much solar savings you can expect to achieve.
Solar Panel Installation Cost
The price of solar panels and installation varies among the fifty states. However, you can expect to pay somewhere around $15,000 to $50,000.
The company you buy the solar panels from takes your electricity bills to calculate how many KW hours your house is using.
Then, they match that amount with the output they expect your solar panels to get.
This is how they decide how many panels you need, which affects your cost. Blue Raven can help you estimate solar cost specific to you.
They also help you understand if you would be considered a good candidate.
Another option available to you is something called a solar lease. A solar lease is where you enter into a contract with a solar company to have a system installed without having to purchase the panels or the installation.
This way, you would pay the solar company monthly payments to lease or rent their equipment.
Since you are leasing equipment, there isn't as much savings potential. However, it does lower your upfront cost.
Solar Savings
How much you save is dependent on the state you live in, your current electricity bills, and tax incentives.
Your solar panels could bring your electric bill down to nothing. Then you would just be responsible for any financing payments for the solar system.
At the time of this article, the average electric bill in the United States is $1,409.52 a year. If you're unsure of how much your electric bill is, you can use that for your estimation.
What can really bring in the savings is solar incentives. Not only are there federal tax breaks, but there are state incentives as well.
Many states calculate how much solar energy you are using through net metering and give you credit. So, if your electric bill isn't covered by the solar panels alone, the credit reduces it even further.
There are also rebates given from utility companies for going solar. Ameren Missouri is a good example. They offer $0.25/watt towards solar panel installation.
That's a savings of $1,000 – $2,000 for a five to eight KW system.
The federal solar tax credit is massive. Every solar customer in the United States is eligible for 26% off their system before the end of 2022.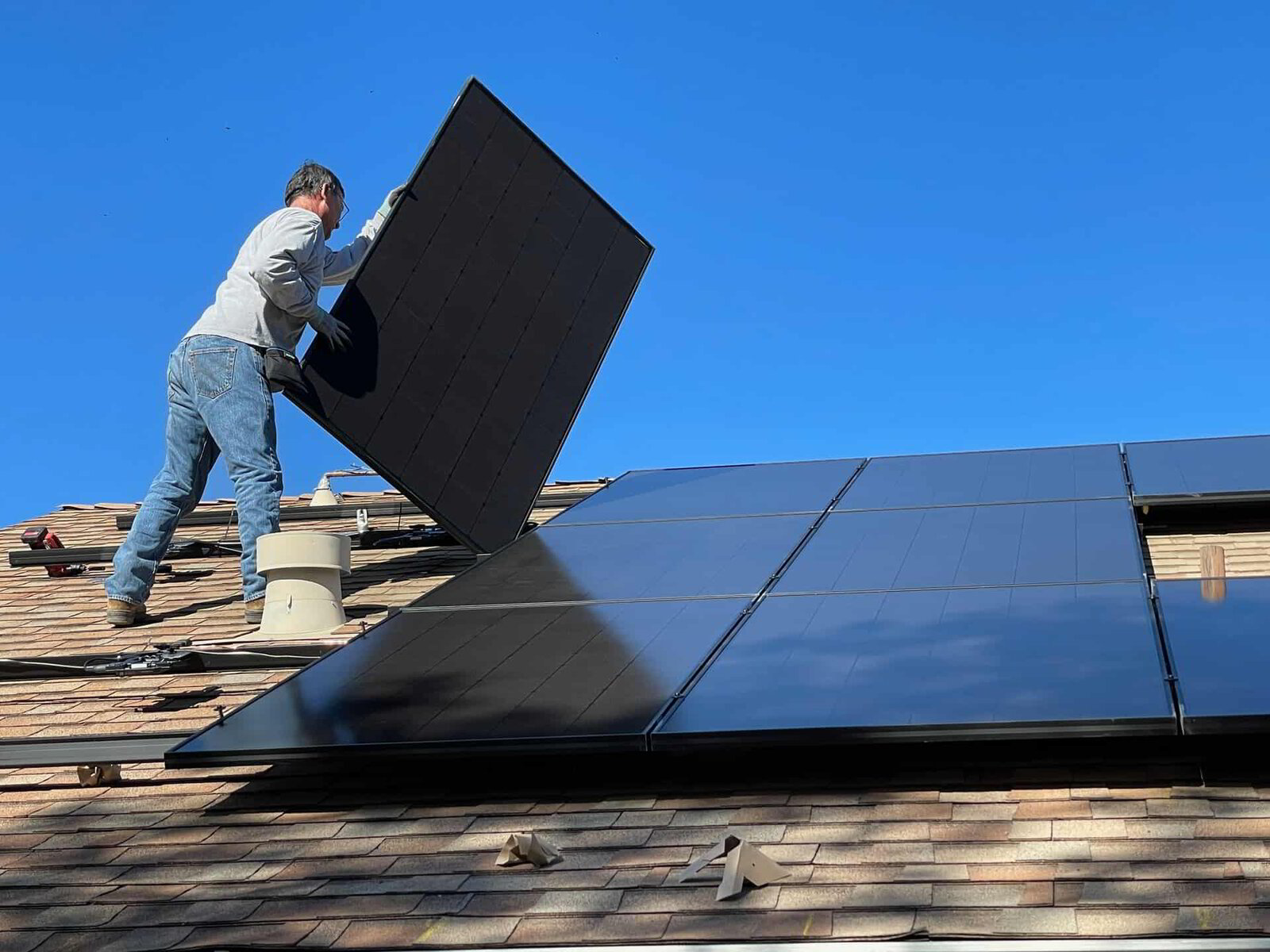 Your Ecofriendly House
Regardless of the savings, solar panels will reduce your carbon footprint greatly.
The savings are simply a wonderful bonus to your eco-friendly house.
Good luck on your solar system journey! For more information like this, continue reading the Phyxter Home Services blog.