Many consider owning a home a major milestone, and the delights of being a homeowner are innumerable.
But with such joy comes an equal amount of responsibility.
The foremost is house maintenance.
Of the things to be maintained, something often neglected is your roof.
With a durable and newly installed roof lasting for a long time, it becomes easy to delay taking the necessary steps to ensure its upkeep.
But sprucing up your roof every now and then is key to the overall functioning of your house.
You don't want a leaky roof, after all.
Roof restoration is an efficient way to keep your roof in good condition.
It involves the renewal of existing roofs to their prime condition.
Unlike roof replacement, where the roof is completely replaced, roof restoration reuses existing parts of your roof.
Damaged and compromised bits are the only parts replaced.
Compared to roof replacement, it is a much simpler and more cost-efficient process to keep your roof in top shape.
There are many advantages to having your roof restored when necessary.
Here are some good reasons why you should seriously contemplate roof restoration.
1. It Increases the Lifespan of Your Roof
Depending on the material, the lifespan of roofs can vary, but most last up to 20 years.
Regular maintenance of your roof will only increase this lifespan.
Roof restorations usually start with roof inspections where problems in the roofing system are scouted out.
There are different restoration methods, each being suited for different types of roofs that vary by size, material, build, etc.
Generally, restoration includes cleaning the roof to get rid of debris, mold, and moss; damage repair such as fixing or replacing metal sheets, broken tiles, leaks, re-bedding, etc.; re-priming and painting the entire roof.
Taking care of all these things might seem insignificant, but in the long run, it's actually rather crucial to the sustenance of your roof.
It is better to fix it now than to have to replace it later.
2. Enables Increased Functionality
A roof in good condition will serve its purpose better, with the main purpose being the protection of the home's interior from outside elements.
Regular restoration can prevent leakages, denting, collapsing, and harmful mold growth.
Cracked tiles can lead to decreased insulation, so fixing these can help with temperature regulation and boost your HVAC system's efficiency.
Clearing the gutters regularly minimizes fire risks.
A revamped roof is necessary for the safety of the house and its inhabitants.
If you're in a fix (pun definitely intended) about your roof situation, it's always a great idea to ask professionals about roof restoration.
The factors affecting roof durability can vary depending on where you live.
For instance, if you're a homeowner in Texas, where seasons can be pretty brutal, you can reach out to a local roofing company to get expert advice on your roofing system.
There are also many easily identifiable indicators when it's time to restore your roof.
These include sagging in your roof, flashing, and various signs of aging, such as cracked tiling and corrosion. Water, fire, and wind damage also necessitate roof restoration.
3. Boosts Aesthetic Appeal and Property Value
Functionality, check. Safety, check. But what about aesthetics? Don't worry.
With roof restoration, that's checked too.
While a nice roof might not be all that breathtaking, a nasty one definitely catches the eye, but for all the wrong reasons.
Dust and moss surely don't help make your roof look good.
So, getting rid of these will enhance your home's physical appearance.
In addition to increasing your home's curb appeal, a polished roof also increases your property's value.
Prospective buyers will look into the condition of your roof, and a good-looking, fully functional one is bound to impress.
Maintaining your roof may also have home insurance benefits based on your insurance plan, so you might want to look into that too.
4. It's Cost-Efficient and Less Time Consuming
As mentioned before, restoration, as opposed to replacement, is a much more timely and cost-effective method of preserving your roof.
Taking apart the whole roof and putting together a new one takes much more time and money than can be redirected to other aspects of home maintenance.
Roof restoration requires comparatively less capital, material, and workforce since only the parts of the roof that need fixing are tended to.
You don't need to look for alternative housing options while your roof is getting restored since it's a non-disruptive method.
Roof restoration also saves you money in the long run!
A minor problem in the roof can be resolved at minimum expense.
However, if you overlook it and let the problem grow, it'll only cost you more money later to get it fixed.
5. Prevents Damage to the Roof in the Long Run
Regular roof restorations help identify issues with your roofing system early on.
A roof inspection, which barely takes an hour, done every once in a while, can do a great deal for your roof.
If you let the little problems pile up, they'll just become larger, costlier inconveniences that you'll have to deal with in the future.
A roof restoration can increase the lifespan of your roof by 15 years.
You never know when unexpected weather changes can come knocking on your door, so don't let your roof pay the price!
If your roof is in good condition, the chances of it surviving the burden of unexpected damage are higher.
Roof restoration is also a great way to update your roofing system and integrate modern mechanisms and materials.
6. It's a Sustainable Solution
Disposing of your current roof to build a new one unnecessarily produces large amounts of non-biodegradable waste.
Opting for roof restoration, an eco-friendlier route for roof care, saves tons of raw material and energy since most parts of the existing roof are reused.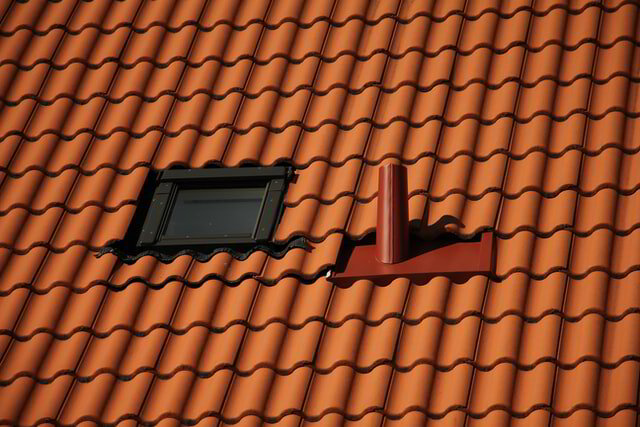 Over the years, roof restoration has gained popularity as a means of roof maintenance and is proving to be a great alternative to roof replacement.
Take some time to research your options based on your roof type and contact professionals to help you out.
Your roof is as important and integral to your house as any other part, so make sure to keep it in its best condition.