When you're a tradesman, having the right car is essential for your work. Not only does it need to be reliable and practical, but it also needs to be suitable for the type of work you do.
Here are some top tips to follow when buying a car for your trade business.
1. Look For Something With Enough Space
The first thing you want to look for is how much room the vehicle has inside. Now, this is not just the amount of passenger space but also storage space. A lot of tradesmen use their cars to store things such as tools, ladders, and much more. As this car dealer advises, you should look for a car that has a large boot space.
This will give you a lot more storage space for your items, and it can even be used to provide seating if necessary. There are a lot of different cars out there, but cars that have enough space in the boot are SUVs, Minivans, or Station Wagons. Do your research and find out what car will suit your business the best.
2. Look For Something With Small Gas Usage
Another important aspect to consider when buying a car is the amount of fuel it uses. If you're in your trade business full-time, then you probably want to save money by using less gas. The best cars for tradesmen will probably be either Hybrids or EV models.
These cars are not only good for gas but also great for the environment. This is because they do not emit harmful emissions and can help reduce pollution. Also, they offer great acceleration and smooth rides so you won't be struggling to get around.
Remember: the more gas-efficient the car, the less you'll have to worry about your costs.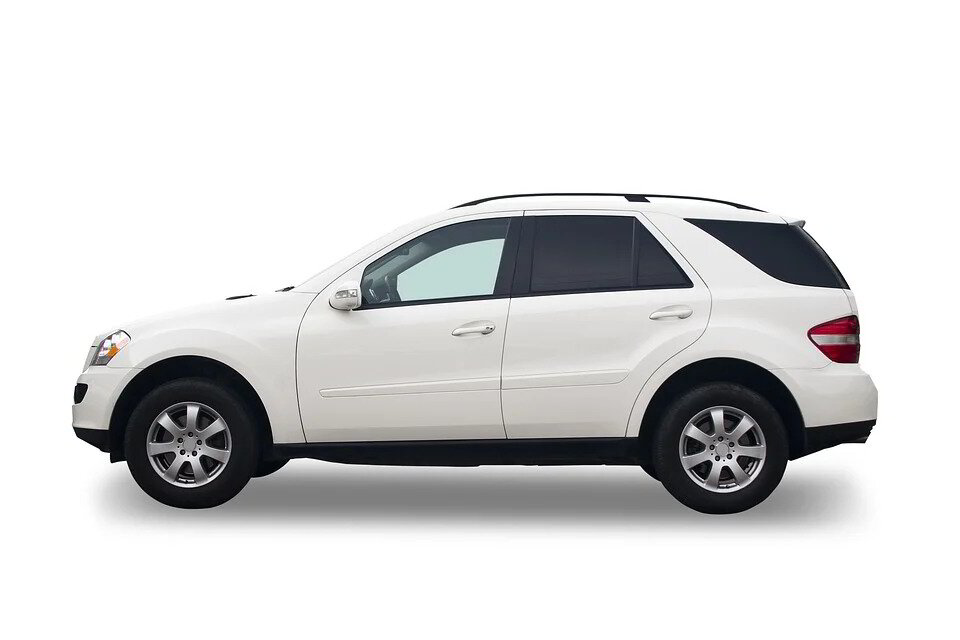 3. Look For Something That Can Handle Rough Terrain
One of the main reasons you want to buy a car for your trade business is because it needs to be suitable for the work that you do. Although some parts of a job can be a little rough, the car needs to be able to handle the terrain without struggling.
The most important thing you should do is check all of the car's capabilities from a mechanic before you buy it. If you're buying a second-hand car, then make sure you get this done as soon as possible and before any further payments are made.
The best car for a tradesman is one that has excellent handling, high ground clearance for off-road driving, and higher profile tires or wheels that can handle rough terrain. You also want to make sure the car is big enough so it doesn't get stuck going up sloped roads.
4. Buy A Reliable And Well-Established Brand
When you're buying a car for your trade business, the most important thing is that it's reliable. If you invest in a car that is known to have problems and break down all the time, then your business will suffer as well as yourself.
Look for brands that are known to be reliable and well-established, such as Hyundai, Cadillac, Mitsubishi, Kia, Suzuki, and Vauxhall. These brands have a good reputation for building cars that last the test of time and don't give out easily.
5. Look For A Good Warranty
Depending on what you're buying the car for will determine which warranty you should go for. If the car is brand new, then it's best to buy a warranty that will cover anything that could potentially break down in the future. This is because they're most likely to occur during the first few months of purchasing it.
Also, if you're buying a second-hand car, then it's best to buy a warranty that protects the engine and gearbox. This will ensure that if anything does go wrong with those vital parts, then they will be fixed free of charge. It's also possible to get warranties for other aspects such as paintwork and faulty electrics as well, so you should be able to get a warranty for whatever you need.
If you're thinking about buying a car for your trade business, then there are lots of things that need considering first. Make sure that the car has enough storage space, is good on gas, can handle rough terrain, is reliable and well-established, and comes with a warranty.
By following these five steps, you can buy a car that will suit your business and be the right choice for you. Hopefully, this article has been of some help to you and you can make a more informed decision when buying a car for your trade business.