Choosing the right cleaning company can be a difficult task. There are many cleaning companies with different budgets, services, and cleaning techniques. In this article, we will provide you with some questions to ask in order to make your decision easier!
Why do you need a cleaning company for your business?
Save Time – A cleaning company would free up time for you to focus on other tasks. For example, if your cleaning company is doing daily cleaning, then that frees up some of your own time!
If you didn't manage your cleaning services yet, check this link and find the best match for your business needs. Plus a cleaning service will have the right tools and equipment needed in order to do a thorough job at cleaning your business or home.
Improve Health – Having clean facilities can increase morale among employees which could lead to improved health and productivity each day at work. It's also easy for germs and dirt from customers/clients to be spread around when there isn't proper cleaning going on–especially if nobody cleans outbreak rooms between uses. You may even save money by investing in office snacks instead of fast food if your cleaning company is taking care of the break room.
Save Money – Depending on what you're cleaning, hiring a cleaning service could be more cost-effective than doing it yourself. For example, if you have very high ceilings that are difficult to reach or large windows at your business then you may want to consider investing in professional cleaning rather than purchasing expensive equipment/tools needed for the job!
Plus there are always times when accidents happen where something breaks so being able to afford someone else fixing up those messes can save money compared to paying out of pocket every single time.
What to look for in a cleaning service?
Not all cleaning companies are the same. Depending on what type of cleaning service you need, some cleaning services may be more suitable for your business than others. Here are a few questions to ask before choosing which company is best suited for you!
What kind of cleaning do they specialize in?
If there are specific areas that need special attention then it's important that you find out if they have experience with those types of surfaces and situations – like carpets or windows! Or even just regular daily/weekly vacuuming and dusting around cabinets and shelves can help keep things looking neat and tidy over time.
How much will it cost per month?
Depending on how much space needs cleaning each week, monthly price ranges may vary. A cleaning company that specializes in cleaning upholstery and carpets may cost more than a cleaning service that only cleans windows for example.
How long has the company been around?
It's always better to go with an established cleaning company–in case you need any help or follow-ups down the road!
Do they provide insurance coverage?
Before signing on any dotted lines, make sure your potential cleaning companies have liability/worker's compensation insurance so both you and them are protected if anything goes wrong while businesses clean (and of course everything is documented).
How to find the right one for your business?
After asking the above questions, it's important to do some research on cleaning companies in your area. Make sure you ask for references and check them out! There are many cleaning websites with company listings so don't hesitate to use Google or Yelp to find local companies that could help you achieve a clean space at work/home.
Once you feel confident about selecting one cleaning service over another then contact each company directly (and not through an email) before signing any contracts just to ensure they're trustworthy & willing to answer all of your questions thoroughly. And if something doesn't sound right – don't be afraid to question further until everything is answered accurately!
Tips on how to make sure they do an excellent job every time and don't cut corners!
A cleaning company that does a good job doesn't need to cut corners. When you're talking to each cleaning service make sure they agree on your expectations and set up the following: A time frame for when cleaning will take place (don't forget about any security deposits if necessary!).
Making plans with them ahead of time in case anything unexpected arises like weather conditions or unforeseen circumstances at work! Work out an agreement where both parties can follow up with one another as needed throughout cleaning – especially during large projects such as deep cleaning carpets, windows, etc.
If there are certain areas that need special attention then it's important those areas get focused on first so nobody is left waiting around too long before helping gets done.
Decide how often you want them to come by – weekly, bi-weekly, monthly, or one-time-only cleaning sessions.
If you're cleaning service needs to go regularly then it's best to choose a cleaning company that can offer weekly or bi-weekly cleaning. This will allow them enough time to get the job done without having too much extra work for your business! If all areas are usually clean anyways and just need some dusting here and there occasionally, monthly cleaning sessions may be more suitable.
Or if one-time deep cleaning is necessary (for special occasions like hosting guests over) then perhaps ask about the availability of holiday specials/discounts so everybody wins especially during busy seasons – nobody wants any added stress when they should really be enjoying themselves!
Be specific with what exactly needs to clean each visit (and how often). It's always better to clearly outline what cleaning needs to be done and when during each visit because it will help your cleaning company focus on all areas that need attention! For example, if you only want carpets cleaned twice a year – make sure they know exactly which days/times of the year this should happen.
If there is an area in the home or workplace that might cause some trouble (like large windows) then let them know beforehand so they can bring any special equipment needed for cleaning!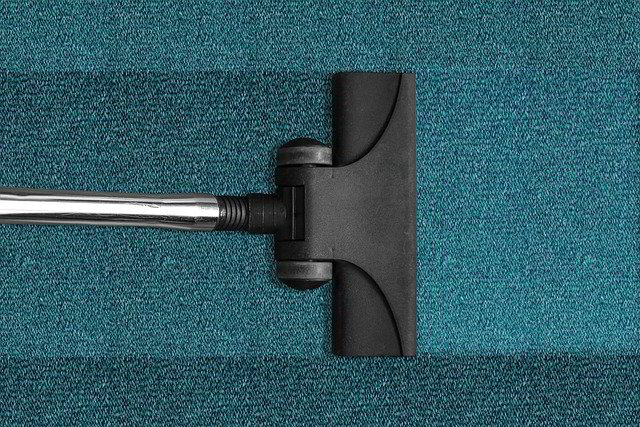 Your business is your livelihood and it deserves to be clean. You want a service that will do an excellent job every time, without cutting corners or taking shortcuts. This blog post has given you the tools and information necessary to find the right cleaning company for your business – go forth and prosper!