It's not always easy to find a professional to help with home repairs. You might not know where to start, or you might be worried about the cost.
Here are some tips on how to find the best professionals for the job-whether it's fixing a leaky faucet or fixing a broken window.
What needs to be fixed?
Before you start looking for a professional, it's important to know what needs to be fixed. Make a list of all the repairs that need to be done, no matter how small they may seem. This will help you narrow down your search and find the right person for the job.
For example, if you have leaky faucets or a broken window, you'll need to find a plumber or a glass repair specialist. On the other hand, you will need a roofing company if you notice any leaks or damage to your roof as these are more serious problems that require specialized skills and knowledge. Have in mind that some professionals may only be able to handle certain types of repairs.
Additionally, it's a good idea to determine the scope of the work that needs to be done. For instance, if you need to replace a broken window, you may only need the glass replaced. However, if the frame is also damaged, then you will need to find a window specialist who can handle both the glass and frame repairs.
Get Recommendations
If you know someone who has recently had work done on their home, ask for recommendations. This is one of the best ways to find a reputable professional as you'll be able to get first-hand feedback on their work. Your friends or family may know of someone who they would recommend.
If you're looking for a specific type of repairman, such as an electrician, you can also ask your neighbors. They are likely to have had work done on their homes at some point and can give you the name of someone who did a good job.
Sometimes, you can also find recommendations online, on websites or forums. However, be sure to take these with a grain of salt as anyone can leave a review, even if they have never used the services of the professional in question.
Check Credentials and Licensing
When you've found a few potential candidates, it's important to check their credentials and licensing. This is especially important if you're looking for someone to do more serious work, such as electrical repairs. You want to be sure that the person you're hiring is qualified to do the job and that they have the necessary licenses.
Most professionals will list their credentials and licensing information on their website or online profile. If you can't find this information, you can always call them and ask. It's better to be safe than sorry, so it's always worth taking the time to check these things before hiring anyone.
Get Multiple Quotes
Once you've narrowed down your search to a few qualified candidates, it's time to get some quotes. It's important to get at least three quotes so that you can compare prices and services. Be sure to ask each candidate the same questions so that you can make an apples-to-apples comparison.
When getting quotes, be sure to ask about the cost of labor and materials, as well as any other fees that may be associated with the job. For example, some professionals may charge a consultation fee. It's also a good idea to find out if the professional offers any warranty or guarantee on their work.
There are a few things you should take into account when making your decision, such as price, but don't base your decision solely on cost. It's important to find a balance between price and quality. Hiring the cheapest professional may not always be the best decision as they may not do a good job or use quality materials.
On the other hand, you don't want to overpay for services either. Be sure to do your research so that you have a good idea of what a fair price is for the job you need to be done.
Forums and Social Media
Online, there are many forums and groups dedicated to home improvement where you can post your question and get recommendations from other users. These forums can be a great way to find a professional as you'll be able to get unbiased opinions from people who have used their services.
Social media can also be a useful tool in your search for a professional. Many businesses now have social media accounts where they post updates, special offers, and customer reviews. This can give you a good idea of what others think of their services.
Have a Test Inspection
When you've finally found a candidate you think is the right fit, it's a good idea to have them come over for a test inspection. This is especially important if you're looking for someone to do some serious work on your home, and who is going to be strolling around it.
During the test inspection, be sure to ask lots of questions and get a feel for the professional's work style. This is also a good opportunity to see if they can answer all of your questions and address any concerns you may have.
For example, if you're looking to have your roof repaired or replaced, you'll want to be sure that the professional can give you a detailed estimate of the cost and timeline for the job.
After the test inspection, you should have a good idea of whether or not the professional is someone you're comfortable working with. If everything goes well, then you can hire them for the job. Otherwise, you can keep looking until you find someone who is a better fit.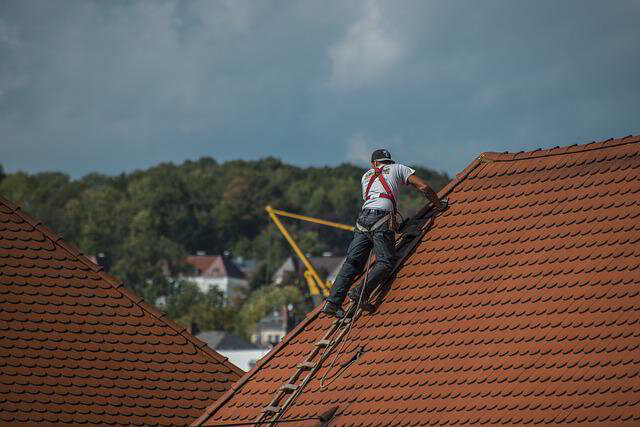 When searching for a professional to help with home repairs, it's important to keep a few things in mind. First, try to get recommendations from friends or family. If you can't find anyone who can recommend someone, check credentials and licensing information before hiring anyone. It's also a good idea to get multiple quotes and compare prices before making a decision.
Finally, don't forget to check online forums and social media for reviews from other customers. By following these tips, you can be sure that you'll find the best professional for the job.