Rugs are undoubtedly very important items that can help transform any space. They are great for providing comfort, warmth, and design to a home. There are different types of rugs available on the market today, with each offering its own set of benefits.
However, before you display your rugs in the living room, there are a few things that you need to keep in mind. Read on to find out more about how you can decorate your house with rugs.
Pick The Right Material
First of all, before you can place your rug on the floor, it is important to ensure that you have chosen the right material. Rugs can be made from several different materials, with the most popular choices being wool, sisal, and cotton. However, you should take into consideration your personal needs before choosing a material to ensure that it will work well in your home.
For instance, If you have pets, then you will want to opt for something that they won't be able to destroy easily, like wool. On the other hand, if you need your rugs to be washable then pure cotton is a better choice.
Wool is generally the most popular choice among homeowners because it is very durable and easy to clean. It also helps in trapping air, which means that it can insulate well too. So before buying any rug, always check what kind of material was used in making them because this will affect how long they last and how comfortable they feel underfoot.
Go For The Appropriate Size
Another important tip that you should keep in mind when looking for the right rugs is to make sure that you select pieces that are of the appropriate size. You need to ensure that they match the style and décor of your room before displaying them.
Also, if you want to achieve a vintage look you should go for small rugs or area carpets because they will fit well on dark wood floors. To create a more contemporary style, go for large rugs that can be placed under a dining table or a sofa.
If you are not sure about the right size to buy, then you should consider speaking with a professional decorator. They can help you easily figure out the right size that will match the other elements in your home. They may even advise you on where to buy vintage rugs or other items to help you complete the look.
Regardless of the type of rug or carpet that you choose, it is important to keep in mind that they can help transform the look and feel of any area. And size, here, is one of the most essential factors that could either make or break the design of your interior.
Consider The Type Of Rug
There are many types of rugs available today, ranging from traditional oriental and Persian designs to modern contemporary ones including shag options. Each design offers its own set of benefits and is suitable for different spaces and homes.
For example, Persian and Oriental rugs provide warmth in colder months but they might not be very comfortable during hotter seasons. On the other hand, shag rugs give off a sense of elegance but they lack comfort as well as durability.
If you are not sure which type of rug to choose, it is best to look for one that provides both style and comfort. For instance, you can look for a transitional rug that is designed to suit any decorating style.
It can also add warmth and comfort when placed in the living room or bedroom. Make sure that when looking for this type of design, you choose one with soft colors such as cream and ivory instead of bright ones such as red and blue.
Match The Room's Theme And Decor
Before you decorate your house with rugs, you also need to consider the room's theme and decor. When looking for a rug that is suitable for a living room, you can go for contemporary designs such as shag rugs in neutral colors such as creams and browns. These types of rugs will create an elegant look especially if paired with dark-colored furniture pieces.
On the other hand, if you are looking for a bedroom or den, it is better to search for something comfortable that provides warmth during colder months. You should also consider traditional oriental designs because these items give off a cozy bedroom atmosphere perfect for relaxing after a long day.
There are also plenty of modern oriental designs available on the market today so you can be sure that you will find something that will match the unique décor of your house.
Add Texture And Patterns To The Space
One of the best ways to decorate your house with rugs is by adding texture and patterns to a space. For example, if you want to add elegance and style to your living room, then consider placing a rug that has intricate patterns such as bird motifs or flower motifs in the center of the room. This design option will create a focal point that makes it perfect for contemporary open-space concepts.
What about creating a shag area rug that contrasts with hardwood floors? You can do this by choosing an abstract patterned design that features many different colors including blues and greens, two colors that work well with light wood hues.
This type of design will make your hardwood floors pop out and it will also provide comfort when placed underneath furniture pieces.
Maximize Accent Wall And Floor
Creating a focal point in the room is also one of the best ways to make it appear elegant and inviting. For instance, if you want to add elegance to your living room without buying expensive furniture pieces, then consider placing shag rugs under all your furniture items. Place them around the fireplace or underneath your entertainment center for a glamorous effect that will get everyone's attention.
Another space-saving design option that you can try is using wall-to-wall area rugs and oriental designs beneath sofas and other major pieces of furniture in your home. This will create an inviting ambiance while freeing up lots of floor space which makes it easier for people to walk around and interact with each other.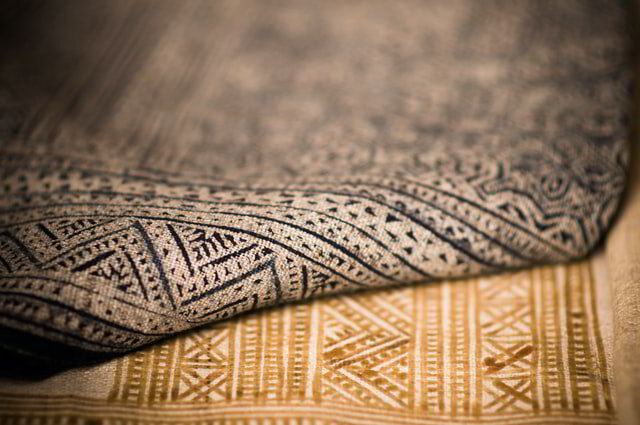 Regardless of your style or what you want to achieve, rugs can help in transforming any home into something more comfortable. So before you start decorating your house with rugs, make sure you keep all of the abovementioned tips in mind and pick the perfect design option, so that you can proudly say that your home looks and feels complete and inviting.